At Due North Safaris we have a full range of trails to cover on one of our snowshoe safaris. Whether you are just looking for a gentle meander through the forests to take in the magnificent 'postcard perfect' scenery or are up for an energetic hike up one of the fells – we can accommodate you.
An easy and calming snowshoe walk through the mystical forest where most of the time, all you hear is your own foot steps as you trek over the snow covered forest floor. Majestic old pine trees draped with snow watch over as your guide leads you to a comfy spot to take a small coffee break.
Prices and Duration
€58 per Adult
€29 per child
2h (20 min transfer)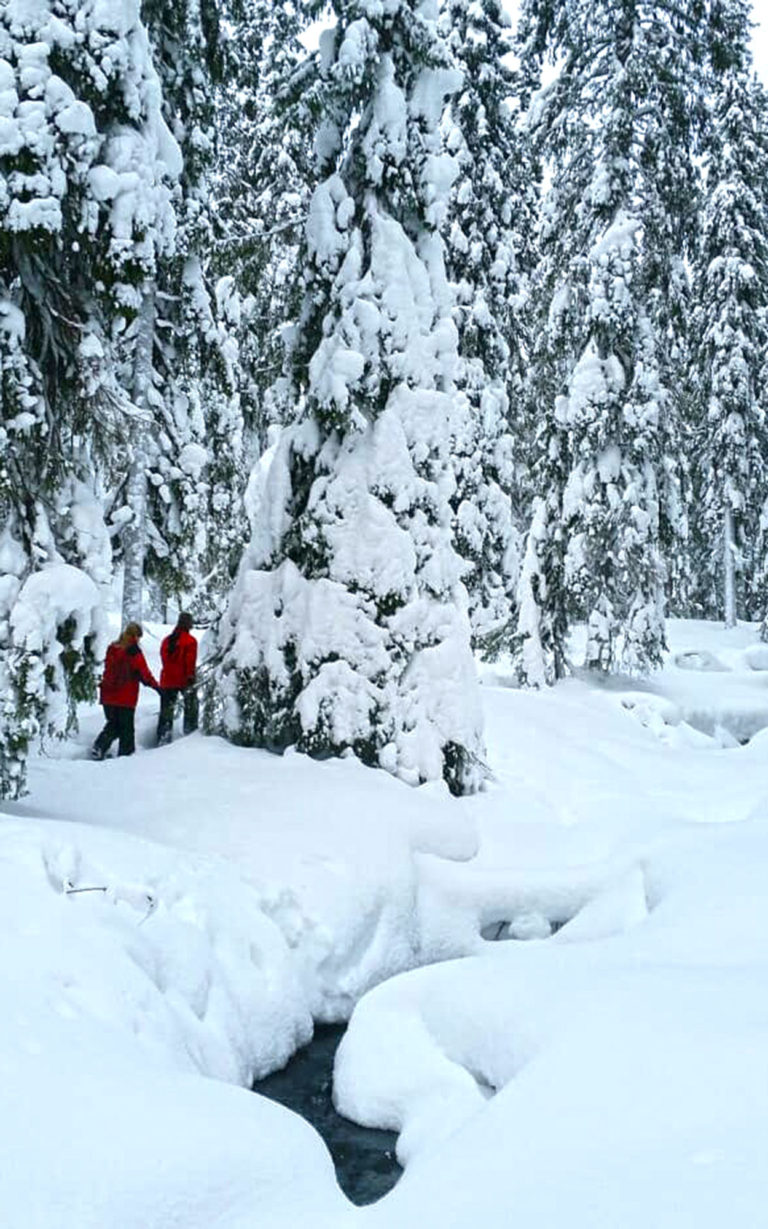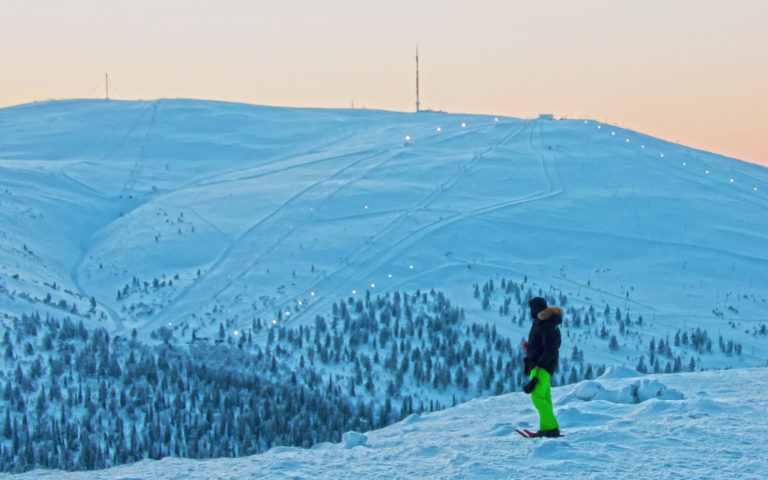 A slightly more demanding snowshoe tour. Starting off at an easy level as we trek through the forest to the wind shelter where you can drop off any excess baggage, (that doesn't mean your partner), and head towards the top of Kellostapuli. Sometimes the top can be deceiving, when you think you're almost there, you're only half way. With a bit of determination and endurance you will make it to the summit, then you will realise it was all worth the effort. Upon returning to the wind shelter we will blaze up a fire, grill some sausages and enjoy a hot drink while absorbing the wonders of nature that surrounds us.
Prices and Duration
€72 per Adult
€40 per child
4h (20 min transfer)
A calm and relaxed snowshoe walk under the night sky with the hope of seeing the spectacular phenomenon of the Northern-Lights, we will stop half way to make a fire and warm up some mehu (berry juice) so we can sit and hear some weird and wonderful mythical stories about the Northern-Lights.
Prices and Duration
€59 per Adult
€35 per child
2,5h (20 min transfer)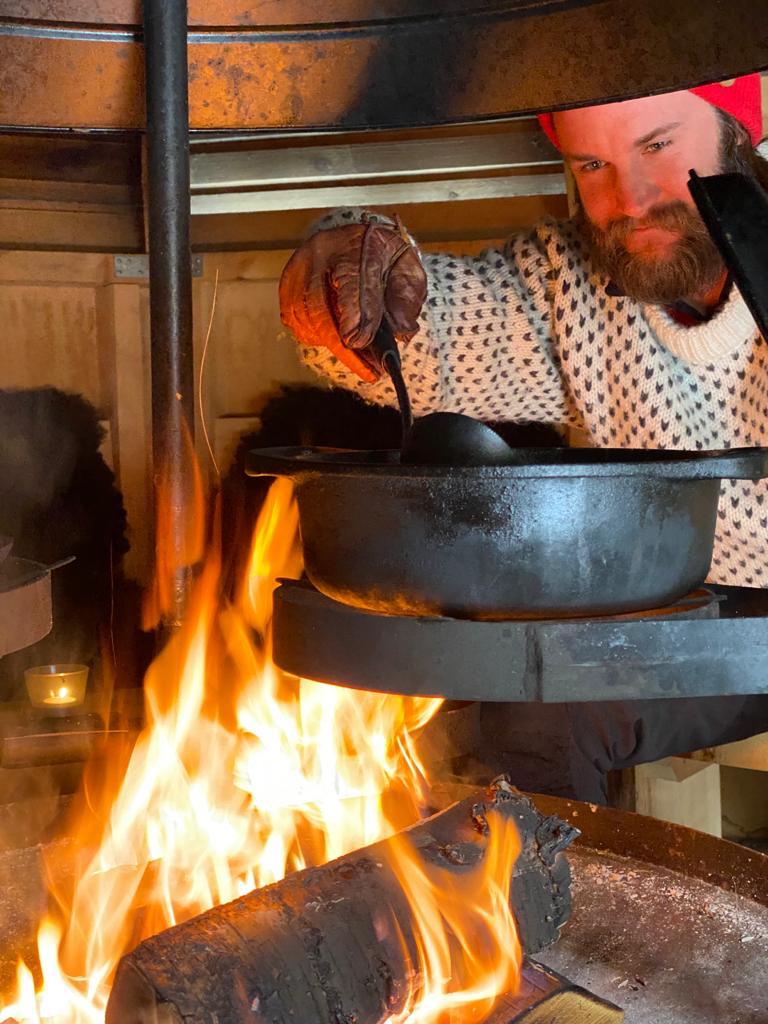 Lappish dinner in a kota (By Snowshoes)
A short snowshoe walk through the forest to awaken appetite for a tasty Lappish dinner in a wilderness hut. After dinner, a relaxing walk back while hearing stories about the nature and history of Lapland. This trip takes place in the evening to increase the chances of seeing the spectacular Aurora.
The calm and silence of the arctic evening is a special experience to get away from the day to day mundane world.
Prices and Duration
€115 per Adult
€70 per child
3,5h (20 min transfer)